Meet Our Team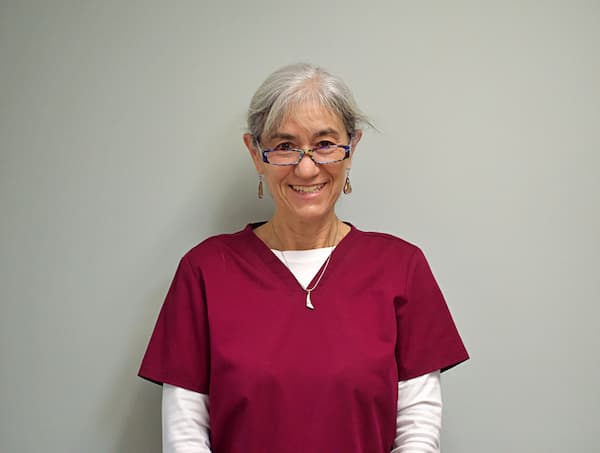 Dr. Shari Cobb
DVM
Dr. Shari Cobb was born in Yonkers, New York and raised in a suburb of Atlanta, Georgia. At age 13, she lost her beloved pet dog "Snoopy" to cancer. She was heartbroken when she lost her.

It was through that trying and difficult experience that she decided caring for pets and their owners was her passion and calling in life. She received her BS degree in biology at the University of Georgia. She went on to attend veterinary school at the UGA College of Veterinary Medicine graduating with her DVM degree in 1987. It was in Vet School that she met Dr. Jimmy Cobb. They were married in 1988. Dr. Shari Cobb started practicing small animal medicine and surgery in 1987 and after practicing as an associate veterinarian at practices in Georgia and Virginia she and Dr Jimmy Cobb founded Winder Corners Animal Clinic in 1994. It was quite overwhelming at the time, but together, they laid the ground work for their goal of creating a clinic that focuses on complete and compassionate care for pets, and their owners. The growth and success of Winder Corners Animal Clinic is a testament to their achievement of this goal.

Her most interesting case was a puppy she diagnosed with a hernia that went from his abdomen into the sac surrounding his heart. His intestines where in this sac! He was referred to UGA for corrective surgery and is now living a happy, normal life. The one think she wishes all pet owners knew more about is how important it is to get young puppies and kittens in to see their vet for checkups, vaccines and address behavioral issues in order to avoid any preventable future problems!

She and Dr. Jimmy Cobb have two daughters, Melissa and Anna that they are very proud of. They also have a 7 year old mixed breed dog named "Triton" and 2 older cats named "RC" and "Harmony"- all of whom were homeless and in need of a caring family. When she is not working hard taking care of her patients she can be found enjoying hiking, jogging and camping with the family. She is also enjoys baking and the staff loves when she brings in some of her blueberry banana bread!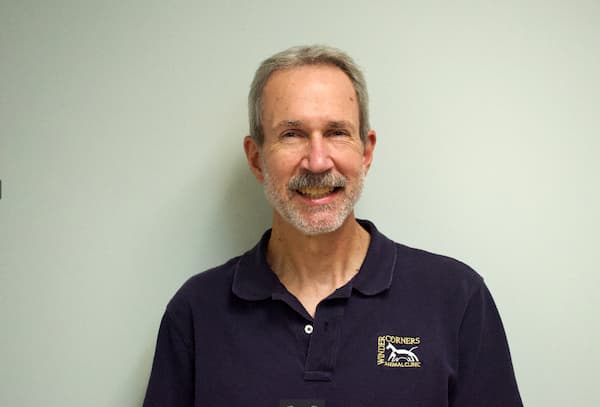 Dr. Jimmy Cobb
DVM
Dr. Jimmy Cobb grew up on a farm in Donalsonville, Georgia. He spent a great deal of time with animals including livestock, and wildlife, as well as family pets. His mom was very passionate about animal care and always had a special way with every kind of animal.

His mom's passion for animals strongly influenced his decision to pursue veterinary medicine. He was considering joining the Navy in hopes of becoming a jet pilot, but decided to attend Abraham Baldwin Agricultural College in Tifton, Georgia where he obtained an Associate's degree in Science. He went on to the University of Georgia and graduated with a BS in Microbiology and then attended the UGA College of Veterinary Medicine obtaining his DVM degree in 1988. He has been practicing small animal medicine ever since. Like Dr. Shari, he has been working since 1994 to develop Winder Corners Animal Clinic into a practice known for its care and compassion. He is the clinic's primary surgeon and has a special interest in soft tissue and orthopedic surgical repairs as well as dentistry.

The one thing he wished owners knew more about is the importance of dental care for their pets. A healthy mouth is as important to a pet's well-being as any other aspect of care but unfortunately dental care is often not as obvious or fully appreciated. His most interesting case happened while working in Virginia where he diagnosed and confirmed a case of Rabies in a horse! There had been no documented cases of Rabies in that county for 20 years. He took a lot of skeptical ribbing from his boss until the test came back positive and Dr. Jimmy Cobb became a bit of a local celebrity for brief time. In his time as a veterinarian he has even had a few brushes with fame including when he found himself treating Bill Berry's (drummer from R.E.M) pet!

In addition to happily being a part of the wonderful Cobb family which includes Dr Shari Cobb, and two daughters, Melissa and Anna, their dog "Triton" and cats "RC" and "Harmony," Dr. Jimmy also has a son, Luke, who lives with his wife Laura and their 2 cats, "Merlin" and "Gwenyvere", in North Carolina. Dr. Jimmy enjoys outdoor activities including hunting and fishing and sports and outdoor photography.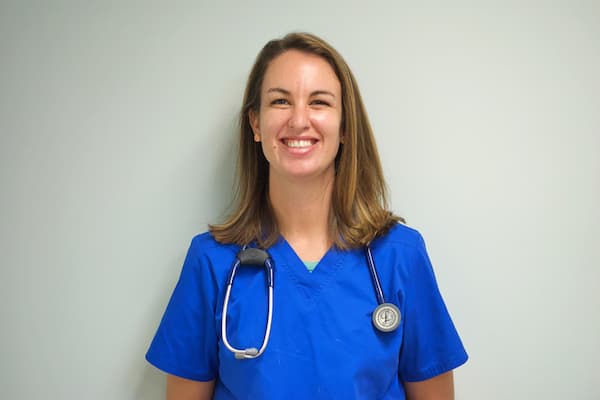 Dr. Katie Samples
DVM
Dr. Samples was born and raised in Woodstock, Georgia, however, she has called Athens home since 2001. She knew from an early age that she wanted to practice veterinary medicine.

She started working as a kennel assistant in high school and worked her way up to veterinary assistant over time. She received her undergraduate degree in Biological Sciences from the University of Georgia in 2005, and went on to graduate from the UGA College of Veterinary Medicine in 2008. She found her place at Winder Corners Animal Clinic in 2008 where she practices internal medicine with a special interest in Ultrasound diagnostics. Dr. Samples strives to be the voice for animals that do not have one, and to nurture the bond between owners and their pets for as long as possible. The one thing she wishes owners knew more about is the importance of yearly preventative care for their pets, and planning ahead for the unexpected illness and accidents that can happen.

She is married to Brandon Samples, a math professor at GCSU in Milledgeville. They have two lovely daughters, Peyton and Nora, as well as three four-legged children: two dogs, "Lily Phoenix", and 'Hazel June' and one cat, "Shelly". When life slows down, Dr. Samples enjoys spending time with the family, cooking, swimming and taking her dogs to the park. Her guilty pleasure is a good romantic comedy, and come fall, she is one of the Bulldogs' biggest fans!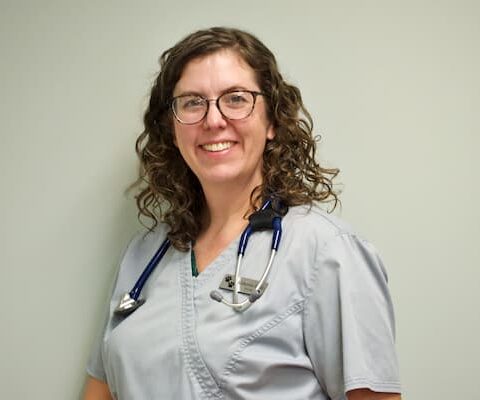 Dr. Katherine Parks
DVM
Dr. Parks is a 2004 graduate of the University of Georgia College of Veterinary Medicine. After practicing in her native Georgia for a year or so, she ventured north to Ann Arbor, Michigan and practiced small animal medicine there for nearly a decade. After the birth of their first son in 2013, she and her husband Neil moved south to enjoy warmer weather and to be closer to family. They now have 2 sons, 2 dogs, and 2 cats, for a well-rounded household.

Dr. Parks' professional interests include dermatology, soft tissue surgery, and pain management. Mostly she enjoys the wide mix that general practice brings, including getting to know her patients and clients well. Outside of work, she and her family can be found working on home improvement projects, spending time outside, gardening with native plants, and traveling when they can.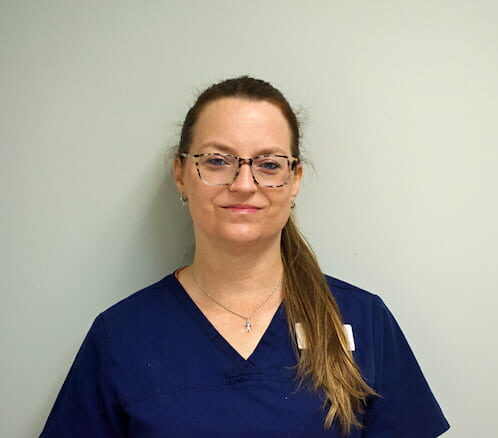 Dr. Heather Fields
DVM
Bio coming soon!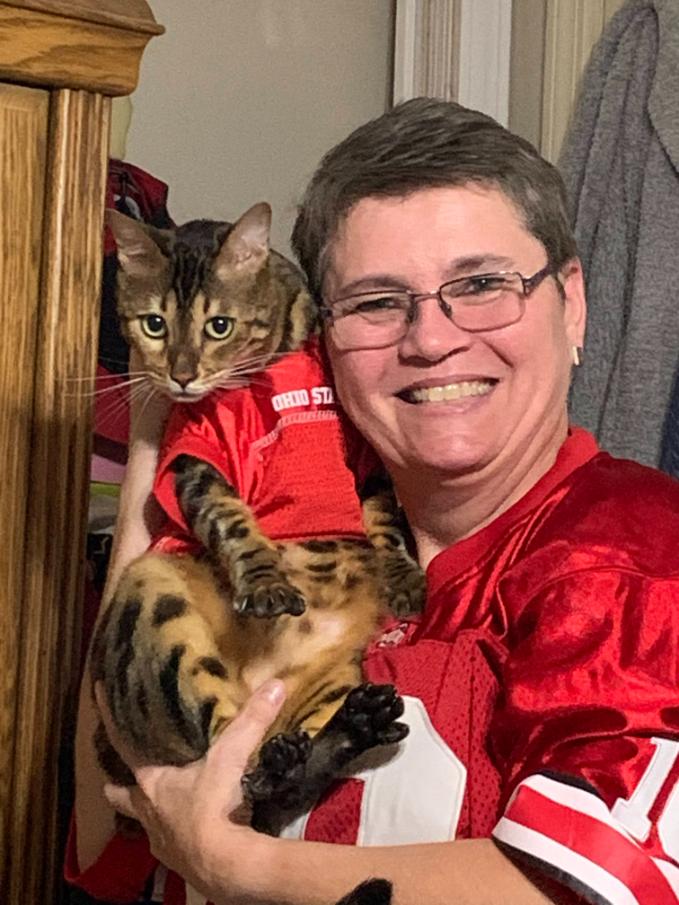 Dr. Kathy Kero
DVM
Dr. Kathy Kero is a native Californian who received her Doctor of Veterinary Medicine degree from Ohio State University in 1993. Following graduation, she left the Big 10 but not her love for Buckeye football, moving to SEC territory where she completed a year of post-graduate training at Mississippi State University College of Veterinary Medicine. There she developed her love of teaching clients and students. The road from Starkville, MS took Dr. Kero to Memphis, TN where she spent 8 years in general practice and emergency medicine. In 2002, her passion for teaching students led Dr. Kero to Athens, GA and a faculty position at The University of Georgia College of Veterinary Medicine (Go Dawgs!). Dr. Kero devoted the next 9 years of her veterinary career to training veterinary students how to develop the technical and communication skills necessary to become the best general practitioners they could be. In 2011, Dr. Kero left academia and returned to emergency medicine and general practice in the Atlanta area. Dr. Kero is thrilled to be joining the team at Winder Corners Animal Cinic and is looking forward to sharing her passion for education and patient care through communication and collaboration with the people of Winder and Barrow County. When Dr. Kero is not at the hospital she is spending time with her wife of 18 years and her 3 beautiful daughters. In her free time, Dr. Kero loves to relax with home improvement projects, yard work, coaching her twins beginner soccer team and traveling to Feis' (Irish Dance Competitions) to cheer on her oldest daughter and, of course watching Buckeye and Dawgs football.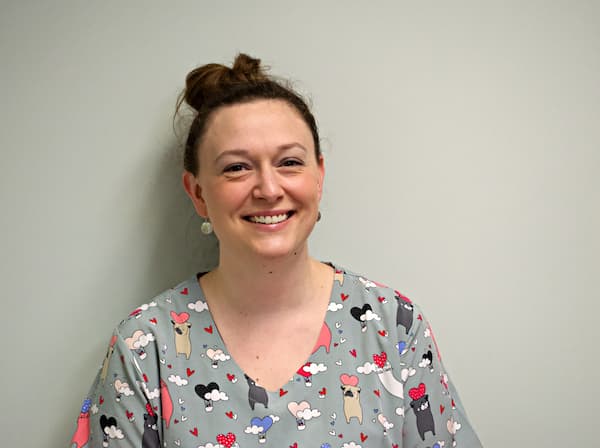 Jennifer Wadleigh, Lead Receptionist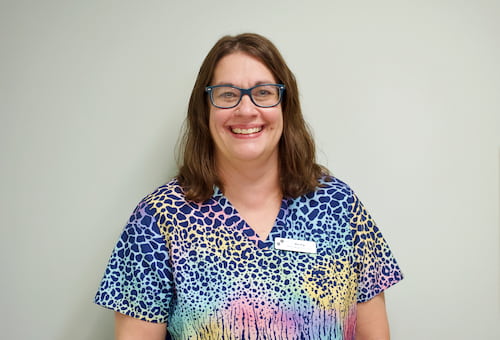 Becky Krone, LVT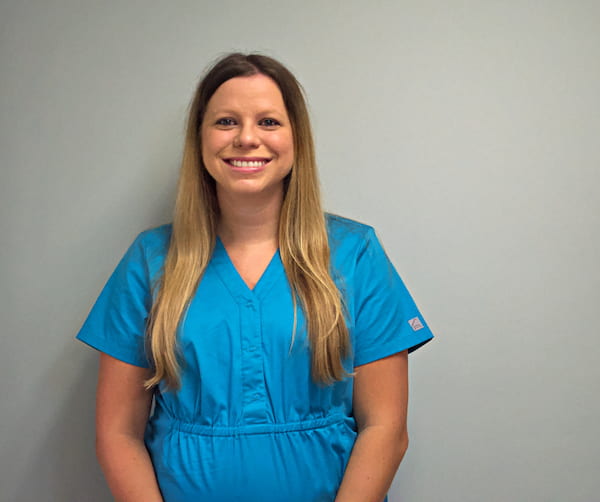 Megan Whitmore, LVT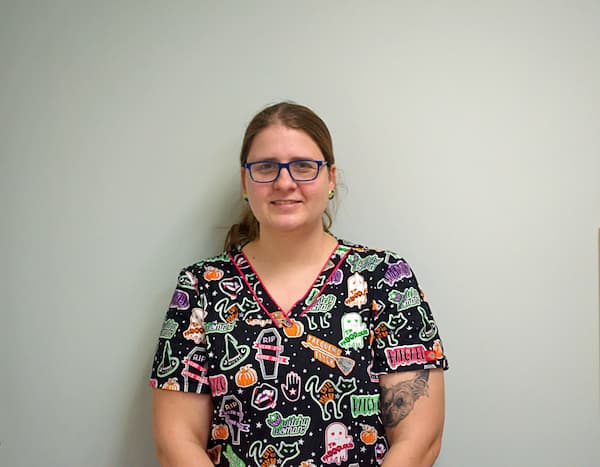 Kelly Helfrick, Lead Veterinary Assistant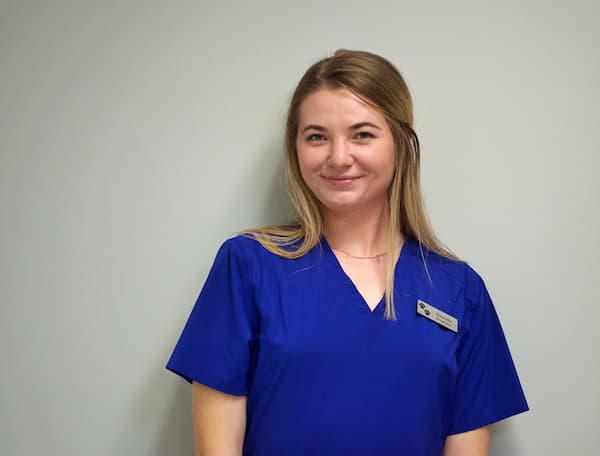 Henrietta Davis, Veterinary Assistant / Receptionist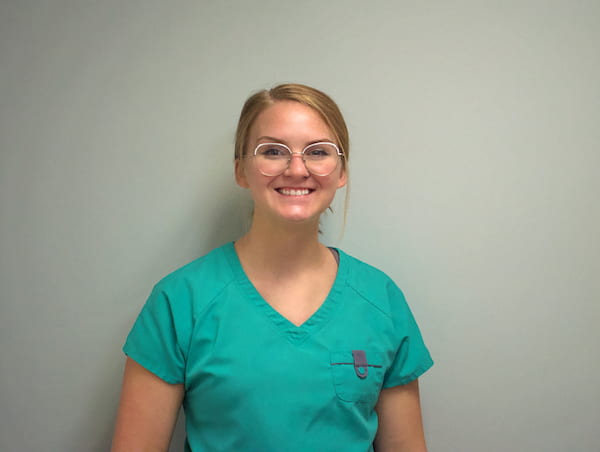 Kiersten O'Neal, Veterinary Assistant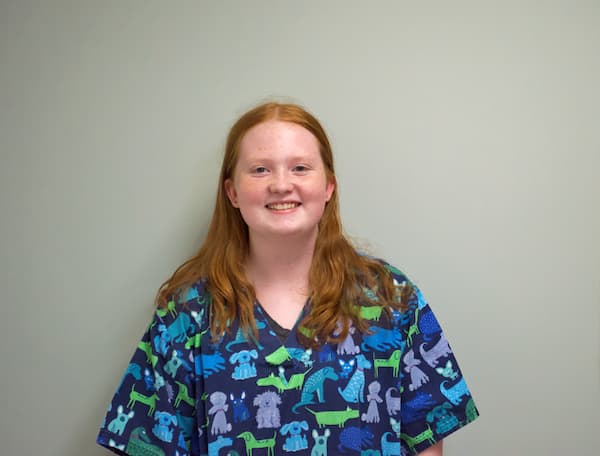 Haily Knight, Veterinary Assistant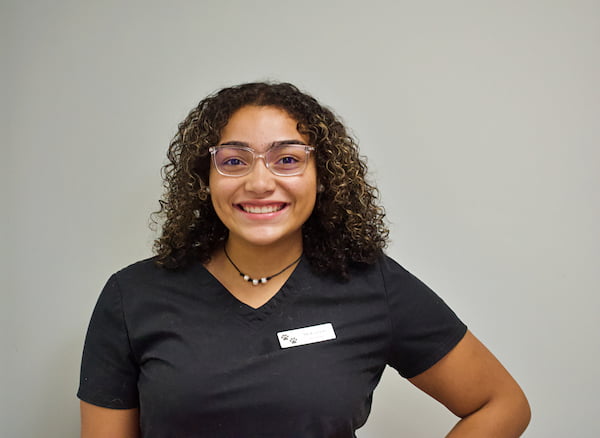 Makaylah Martin, Veterinary Assistant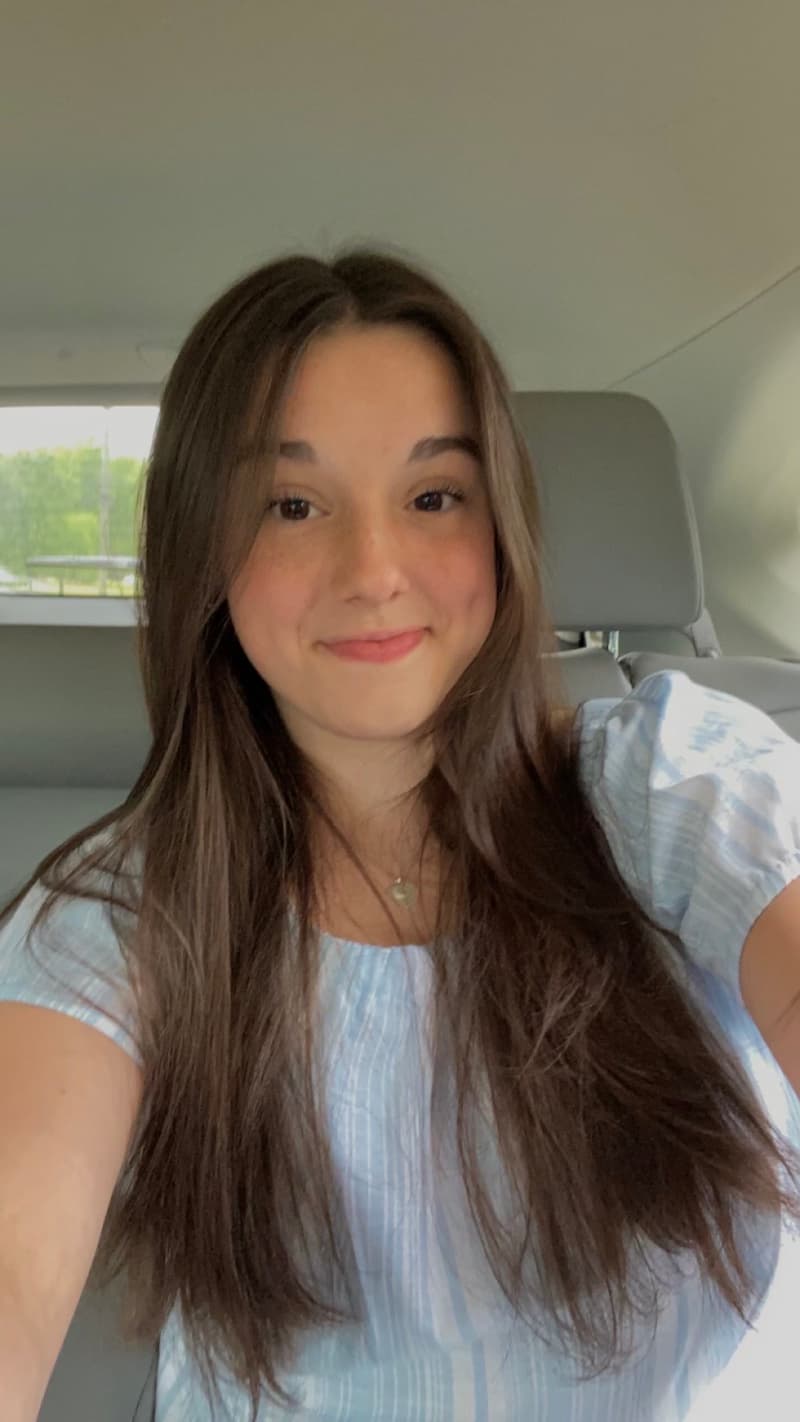 Natalie, Kennel Assistant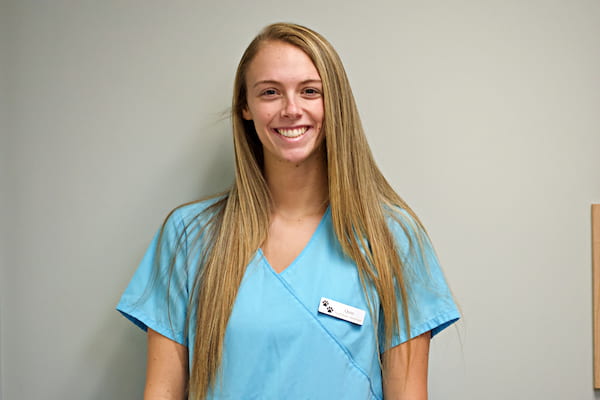 Quin Peterson, Veterinary Assistant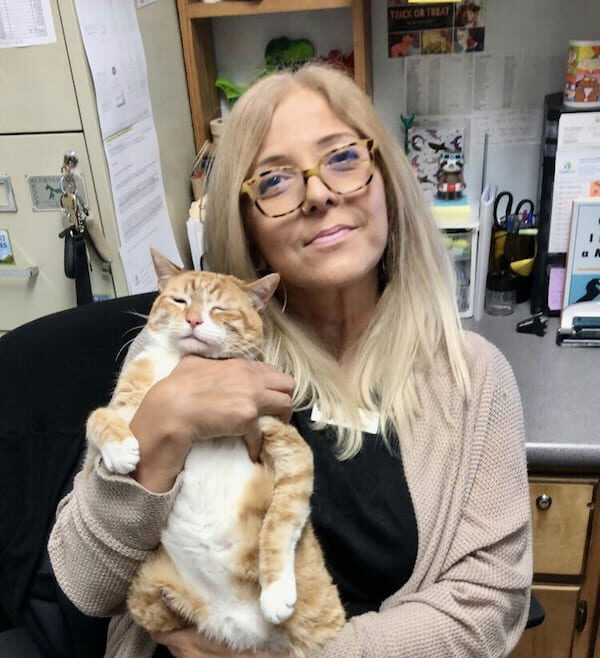 Sandy Wiegman, Hospital Manager
Mariana Gonzalez, Receptionist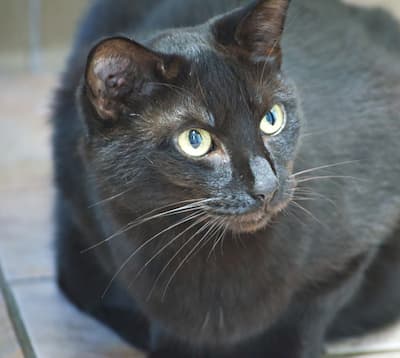 J J the black house cat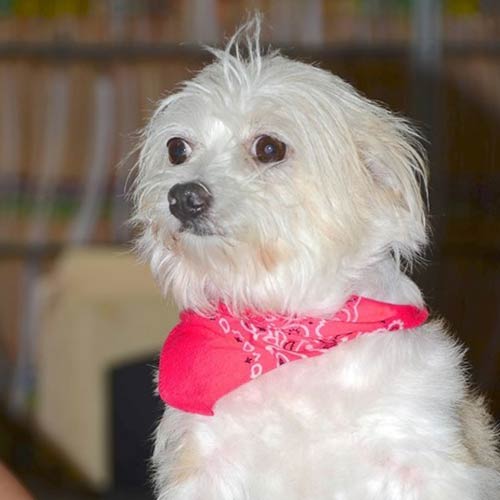 Pickle Helfrick, in loving memory of our most cherished Customer Service Specialist